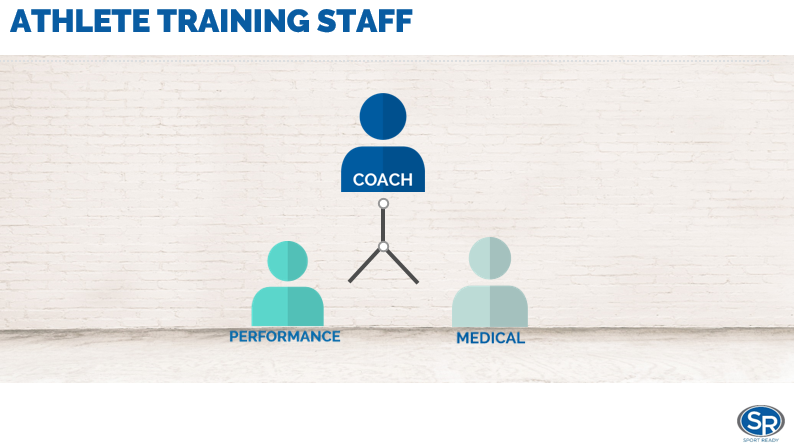 At the highest level of sport, coaches and performance and medical teams all work together for the benefit of the athletes. It has been shown that athletes stay healthier when good communication exists between the coaching, performance, and medical staff. They each have a different focus, but together they work to keep the athletes on the field performing and healthy.

A coach's responsibility is the overall delivery of a good program. They are responsible for the skill development of each athlete and the transfer of that skill to competition, tactical and technical development, and strategy.
Performance staff includes sports scientists, strength and conditioning coaches, sports psychologists, and nutritionists. They are responsible for understanding the sport demands, assessing individual athlete limitations, and implementing training strategies to prepare athletes to meet their sport demands while limiting risk. They are responsible for athlete preparation.
The medical team includes an athletic trainer, physical therapist, sports medicine physician, and more. They are responsible for identifying and monitoring current athlete health trends within an organization, understanding the risk factors that lead to injury, assessing individual athlete limitations, and helping injured athletes return to play. In general, they are responsible for the overall health of the athletes.
Without performance or medical involvement at the youth level, this leads to a coach taking on all of these roles or the tasks being neglected.
Today, being a coach of high-performing youth athletes demands a greater knowledge of training principles and injury prevention measures. By learning the principles behind what performance and medical staff are using to prepare their athletes and keep them healthy, coaches can counteract some of the negative effects created by our current competitive youth sports structure. This does not mean stepping outside a coach's "scope of practice", but educating ourselves to improve the safety and performance of our athletes.
This includes both club and high school coaches because we are all coaching athletes who are participating in our current competitive sports culture. It is not about more sport-specific techniques or drills or doing what we have always done. It is about understanding and using proven training strategies as we discussed in our blog "Training Strategies Built on Sound Principles". Training strategies using this knowledge can be implemented at the youth level on a limited budget and with limited staff.
One training principle is the warm-up. Research has determined that by regularly using a structured sport-specific warm-up program, athletes will be better prepared to perform while reducing injury risk up to 50%. These programs must be multi-faceted to prepare the body for the demands of sports training and competition. Warm-up programs when performed correctly, help to improve athlete's flexibility, neuromuscular control, strength, and biomechanics.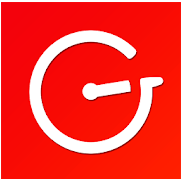 Fittoplay.org is a website that was developed by Skadefri and the Oslo Sports Trauma Research Center to provide a free evidence-based resource for anyone who engages in or facilitates sport. The Get Set app is available to access sport-specific warm-ups.
Another example is the ACL Play It Safe app that was developed by the Select Medical Outpatient Divisions Sports Medicine Program. This app provides ACL prevention exercises that your athletes can use on a regular basis. This is critical with over 300,000 ACL injuries occurring in youth athletes in the US annually.
Coaches are the delivery mechanism for quality sports programming and are pivotal in providing youth athletes the opportunity to reach top performance. Coaches must find the best way to transform their athletes into high-performing athletes who are ready to compete when it matters most. To meet the demands being placed upon coaches, increasing your knowledge of sports performance and injury prevention measures will give your athletes a clear advantage.
To learn more, subscribe below and receive the free course "How to Meet Coaching Demands" Using Sports Science to Positively Impact Athlete Performance and well-being in today's competitive youth sports structure.