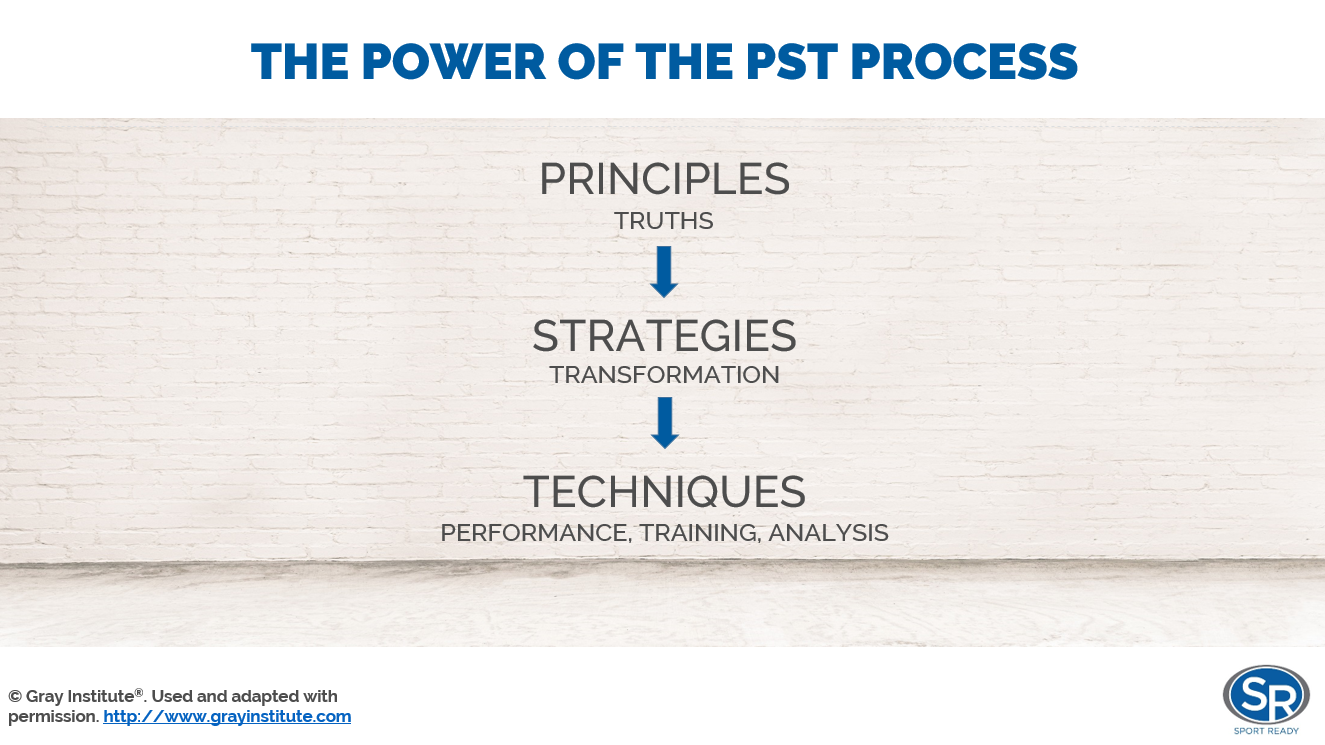 The power of coaching, sports science, and sports medicine are directly correlated to the power of the PST process. The PST process stands for principles that drive strategies that drive techniques. Principles are fundamental truths that serve as the foundation for a chain of reasoning. It is the starting point on which other truths can be derived. This provides a platform in which to develop a plan of action or build strategies designed to achieve a transformation or a process of changing.
Sports science and sports medicine principles are most often developed from the funding and research provided at the highest levels of sport, such as the International Olympic Committee, the American Orthopaedic Society for Sports Medicine, and the Oslo Sports Trauma Research Center. Once principles are determined, then strategies can be developed. Once overall strategies are developed then specific training protocols and performance techniques can be identified and used. This is a continual process in which we build off the research of others.
From a scientific perspective we need to learn these truths and once we do, ask ourselves what we are going to do about what we have discovered. How do I transform the truth into a strategy that leads to the creation of the training techniques that will help in the development of my athletes and team? These principles must address not only sport-specific technique, sport demands, and strategy, but athlete development, and injury prevention measures.
As a coach of high-performing youth and adolescent athletes, we must ask ourselves the question have I helped my athletes as I should have? Or have my training strategies hurt my athletes? If you are looking for ways to help your athletes and provide the best sports experience including improved performance while considering their safety, Sport Ready provides training for high-performance youth sports coaches. More information can be found at sportreadyacademy.com