In this course, we will help your athletes learn what it takes to become mentally tough. They will learn what mental toughness is and how to implement specific skills in order to increase their mental toughness, leading to a stronger and better overall performance. They will learn how to utilize self-talk, grit, resiliency, goal setting, and more in order to become top-performing athletes who can excel past the competition.
Curriculum
One way to utilize this course is to have the athletes, parents, and coach watch one section at a time. This can be done in-person or online. Then have the athletes complete the quiz and mental performance activity, followed by a group discussion or an individual consult. Have each athlete pick one mental strength skill to work on. This will help to implement the concepts one at a time.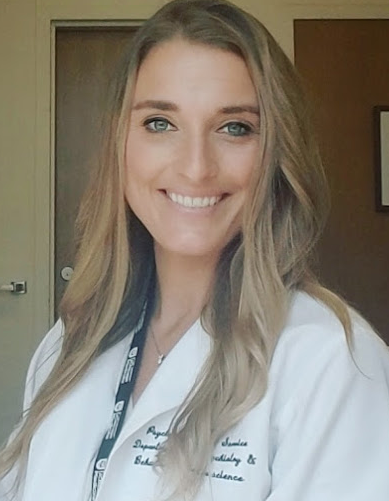 Kelsey Ruffing, MA, MS, LCPC
Kelsey is a licensed clinical professional counselor and sports psychology therapist that works with high school athletes within the Chicago area.
She received her BA in Psychology from East Carolina University and her MA in Counseling and Sport & Health Psychology from Adler University, as well as a MA in Clinical Psychology. She has an MS in Psychopharmacology from The Chicago School of Professional Psychology and is working towards her doctorate (PsyD) in Clinical Psychology with an emphasis in Primary Care & Behavioral Medicine from Adler University (2022).